Alternative living arrangement for flats
Personal homes
Social Spaces
Small and quite cheap: most of the apartments in the Eilandbuurt neighbourhood in Rotterdam fall into this category. Although residents own most of the flats, Woonbron corporation owns the land and offers them a buy-back guarantee. This means that, each time someone moves out, Woonbron can decide who they sell or rent the apartment to and if they want to renovate, combine or expand it in the meantime.
Woonbron has a unique position and responsibility in this vulnerable neighborhood.  The corporation asked us to explore new living arrangements to bring in new residents who will help societally advance the neighborhood.
How can the apartments in the Eilandbuurt neighborhood be positioned in the housing market such that there is less turnover, and people invest in their homes and the area?
The affordability, neutral appearance and simple layout of the apartments in Eilandbuurt offer a good environment to experiment with new living arrangements.
Location
Eilandenbuurt, Carnisse, Rotterdam
Client
Corporatie
Periode
January – August 2016
Type
Strategie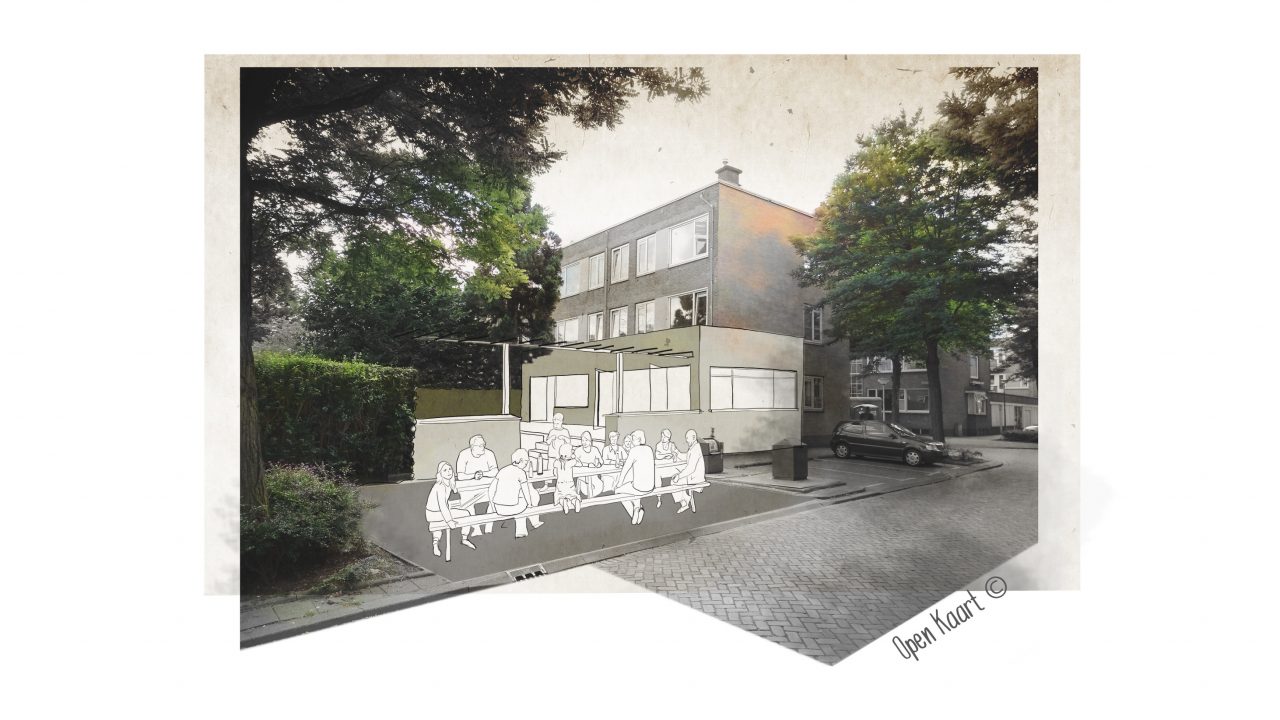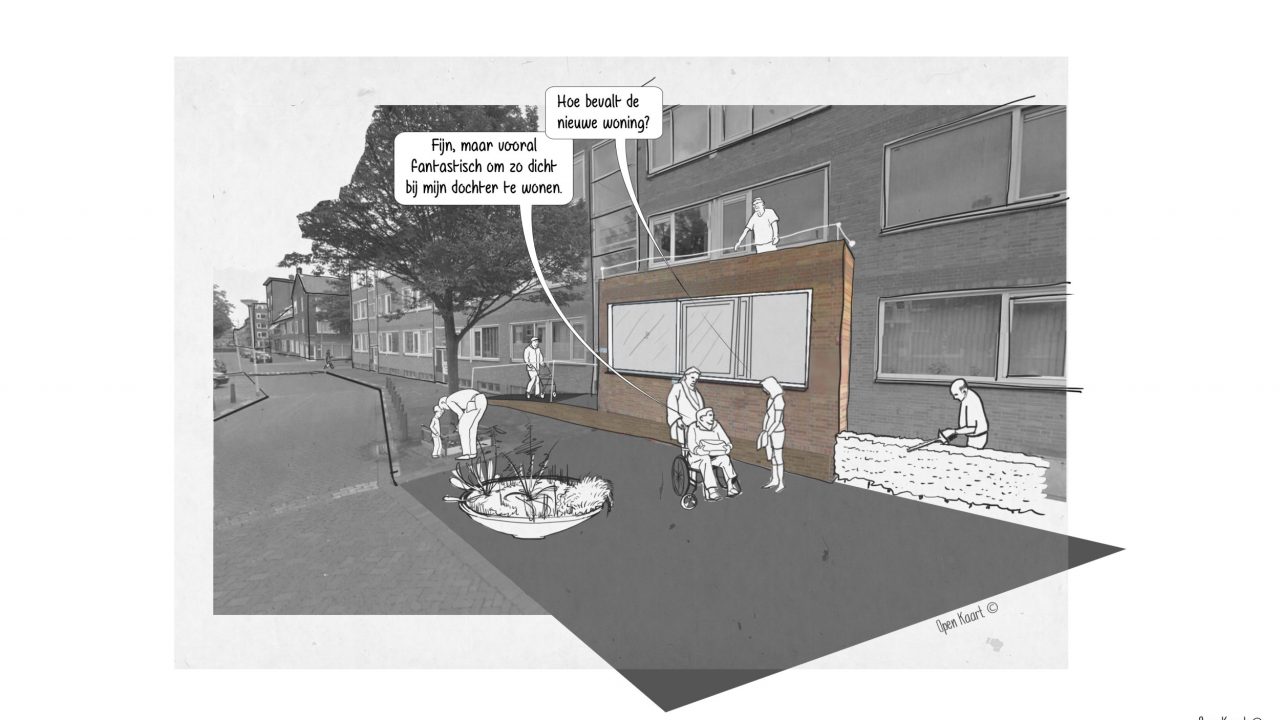 Tailor-made Solutions for a Vulnerable Housing Stock
The Eilandbuurt neighborhood falls, as part of Carnisse, under the 'focuswijkaanpak' or focus neighborhood approach of the Nationaal Programma Rotterdam Zuid. This is extra motivation to search for tailor-made solutions for this particular housing stock.
A significant challenge in the development of the Eilandbuurt neighborhood is lowering the turn-over of residences. The neighborhood scores poorly in social connection experienced by residents because so many people move in and out in short periods. This requires an approach which offers perspective for the community and attracts people who want to settle in the neighborhood for a longer period. A strategy that plays to the strengths of Carnisse, namely:
Low unemployment and strong work ethic
Good accessibility from the neighborhood
A calm and green living environment
Residences with a neutral appearance and uniform design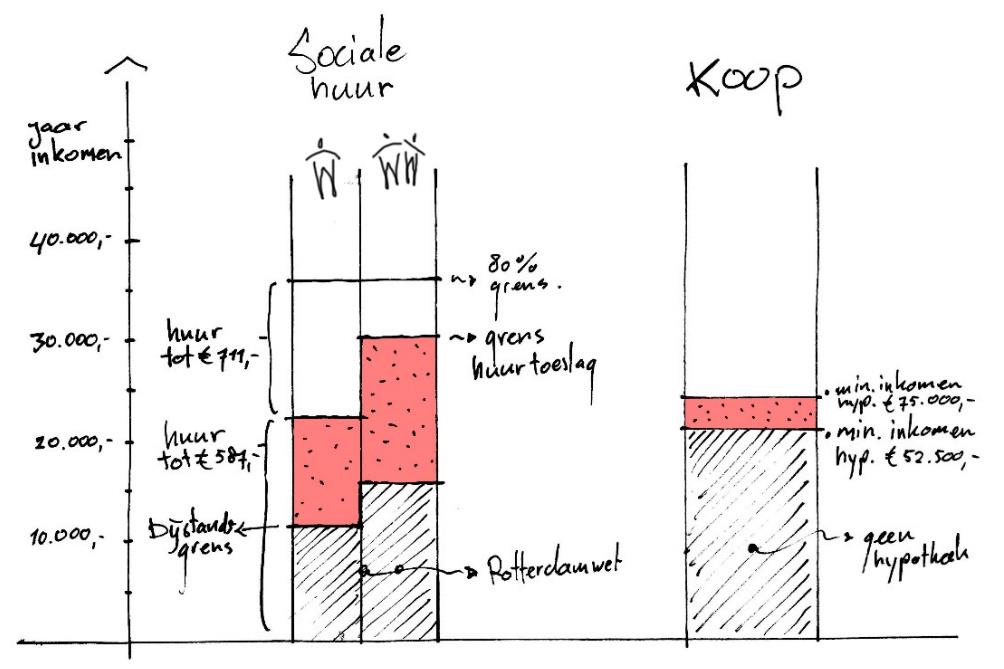 In Search of an Appropriate Target Group
The first step is looking at which target group the apartments appeal to financially, who would want to purchase them. Criteria are that the buyers would live there for a longer period (minimal 5 years), who would invest in management and maintenance and not sublet the properties. Interestingly, the apartments can be offered both as retail and (social) rental properties.
The challenge is to search for people who are motivated to buy a house with a relatively low income, an income where renting is an attractive option but buying is also a viable option. The alternative challenge is to look for people with a higher income who are motivated by more than just low prices.
Combined Living Needs
"Combined living needs" are those of people who are not only concerned with their own living situation, but also with someone else's circumstances. For example informal care, divorced parents or the needs of a group living collectively.
Bringing together different groups and living needs demands new and flexible combinations of buying and renting properties, a partially as-of-yet unexplored territory.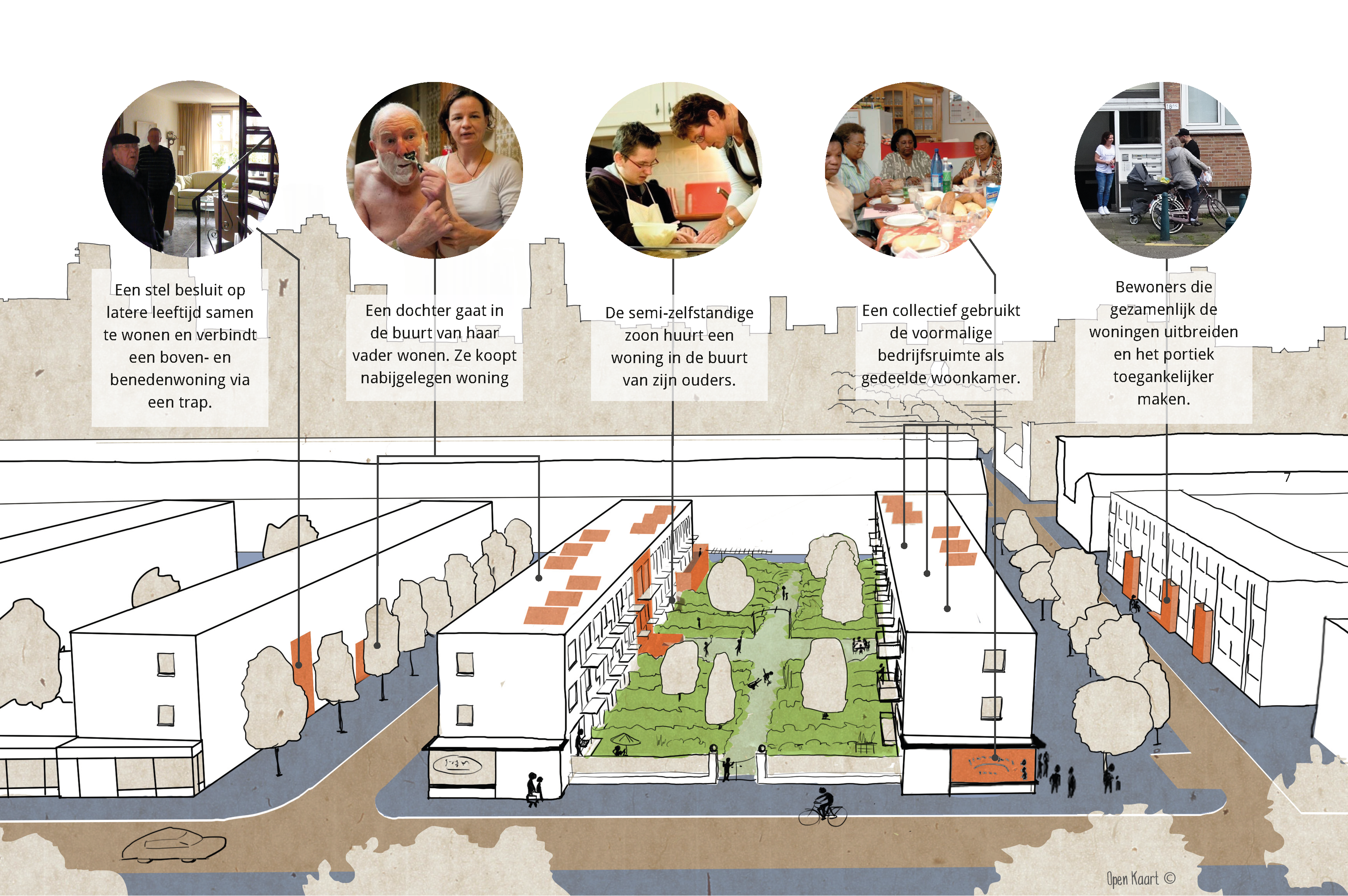 The concept 'living for one another' developed out of the combination of different living arrangements. Apartments are combined in a variety of ways, in constructions with partial rental, partial rental and double retail properties. The apartments are set in a different light this way, without significant investment for construction. Living for one another combines opportunities for private home improvements with strengthening social cohesion and engagement in the neighborhood as a whole.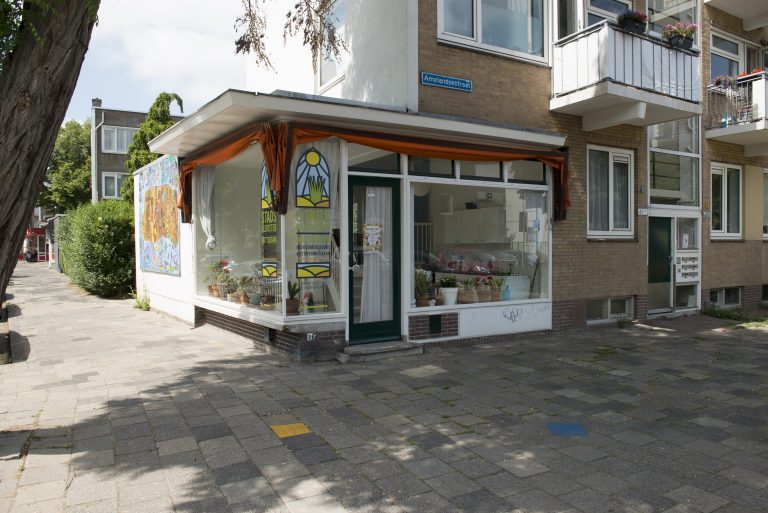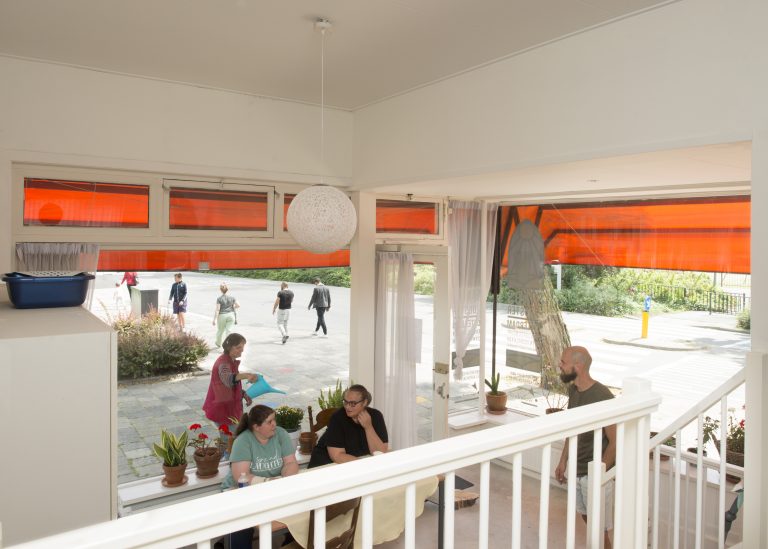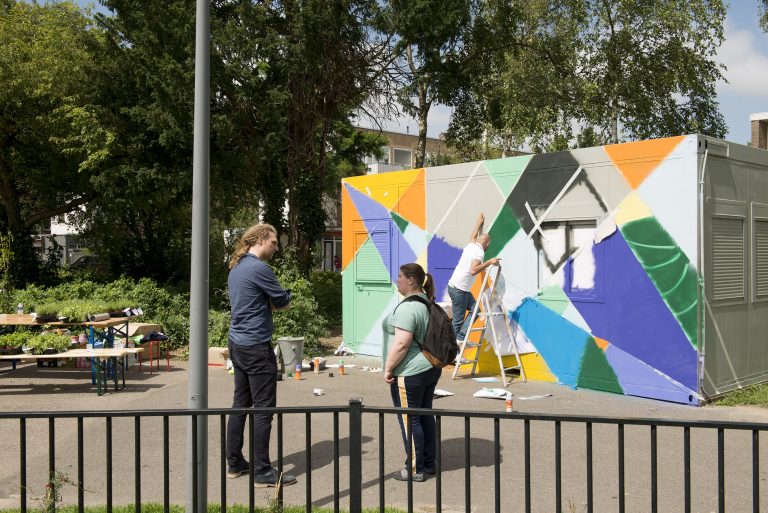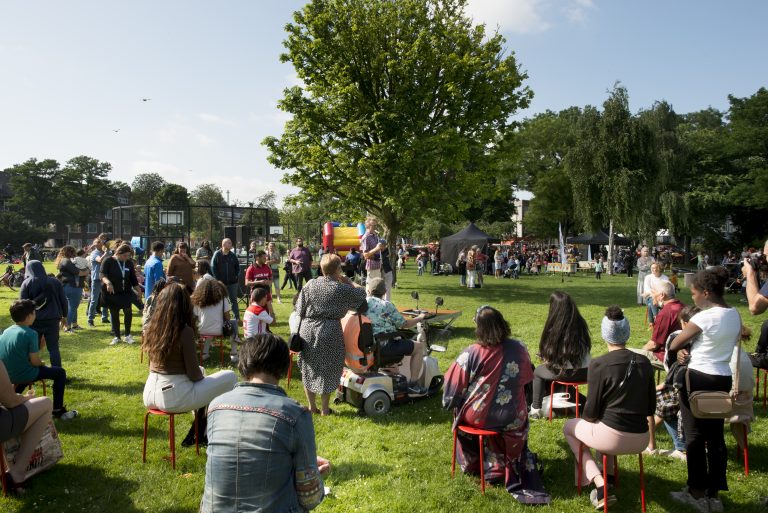 'Living for each other' resulted in, among other things, the founding of the Stadsklooster Rotterdam (NL) (city monastery) in the neighborhood. The residents of the Stadsklooster live independently but are also a part of a community. They put effort into the neighborhood as well.
Woonbron has made fifteen apartments available, as well as an office space transformed into a community space. Hopefully, Stadskloost will bring more structure to Carnisse and have a positive effect on the development of the neighborhood.
Open Kaart was also involved in the planning of strategic purchasing and combining apartments in the Eilandenbuurt neighborhood to diversify the housing market there.
Related to
Living for One Another
Projects, news and articles related to the project in Carnisse