A growing family wanted to continue living by a kid-friendly square in the heart of Amsterdam. Their apartment was, however, too small and dark. When the apartment above theirs became available, they had the chance to merge the two spaces into one spacious family home. By merging the apartments and adding an addition, the house is made brighter and larger, and the backyard becomes an extension of the living space.
Make two apartments into one residence. Light and space were high up on the clients' wish list. The challenge here was that most of the walls on ground floor were load-bearing.
The height difference of a half meter between the house and backyard was another inconvenience. This meant that the yard was half covered with a deck and was rarely used by the clients.
Location
J.J. Cremerplein, Amsterdam, Nederland
Period
Januari 2017 – Oktober 2018
Theme
Renovation, Merging
Project Team
Pieter Graaff and Wessel Jonker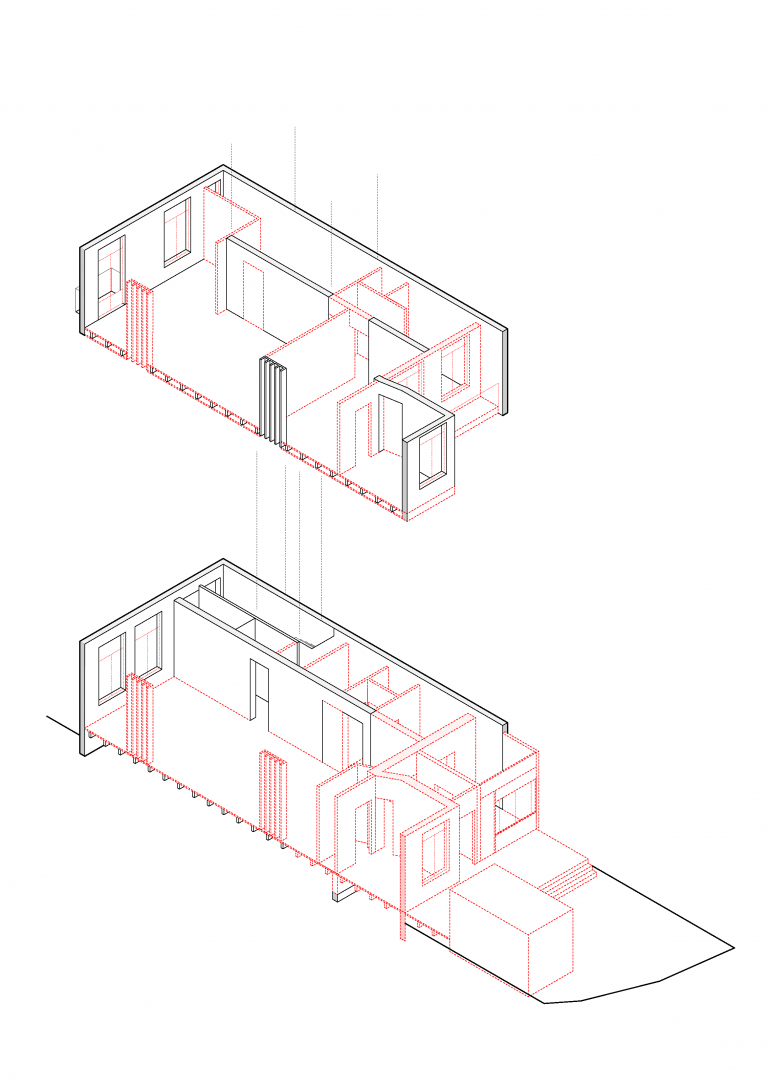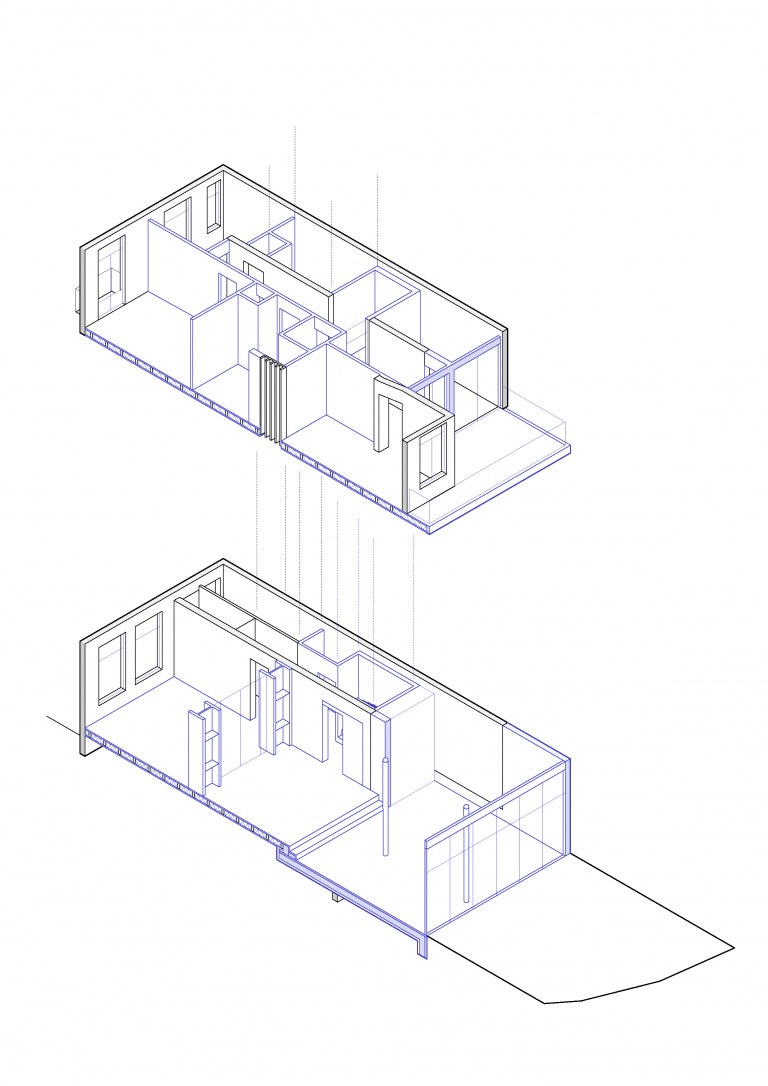 The gap between the house and backyard is bridged, not in the yard, but in the middle of the living space. The steps in the living room become a favourite place to sit. Because the new floor of the dining room and kitchen is a half meter lower, it is at the same level as the yard. A large glass façade is pushed out to the maximum limit in the back, integrating the yard with the living space.
The project began with a Saturday design session at the residents' kitchen table. Together, we relatively quickly mapped out the wishes for the renovation. We sketched, measured, discussed and even visited two other merged houses on the same street. This visit taught us the importance of a balance between flexibility and concretely defined spaces.
After the first few months the residents shared that they had never used the yard as much as after the renovation and that the steps in the living room had indeed become their favourite place to sit. The project shows how merging the apartments not only create more living space, but that intelligent interventions improved the quality of living in that space.
Merging residences is an appealing way for individuals to invest, physically and socially, in their neighbourhood. Many large cities, therefore, encourage it; no permit is required and there is even funding available.
Related to renovating to stay
Projects, news and articles related to Merged residences Cremerplein.