A Wooden House in Almere Oosterwold
In rural Oosterwold, between Almere and Zeewolde, there is a lot of freedom to build one's own dream house. The area, reclaimed (impoldered) from the sea in the 1980's, is transforming. Rather than buying a predetermined plot, residents pick a spot on the map and define the boundaries of the property themselves. There are no restrictions on the style and appearance of the homes. This allows space for customized and personal designs.
Design a free-standing house in a green landscape which is not only made of wood, but looks like it too.
A home that facilitates outdoor living, with a scullery and large shed. A home where you come home and work in the garden and then step into the shower via the utility room.
Location
Almere Oosterwold, The Netherlands
Client
Private
Periode
2018 – Current
Type
New residential
Project Team
Hanneke Stenfert and Pieter Graaff
The clients chose a site along the edge of the forest. They considered their wishes and needs, collected references and started working on a sketch design themselves. When they thought their design couldn't get any better, they involved Open Kaart to help realize it.
Improvement was, however, still possible. Open Kaart made three design variations on the floor plan sketched by the clients. Their preferred version grew into a cohesive design proposal.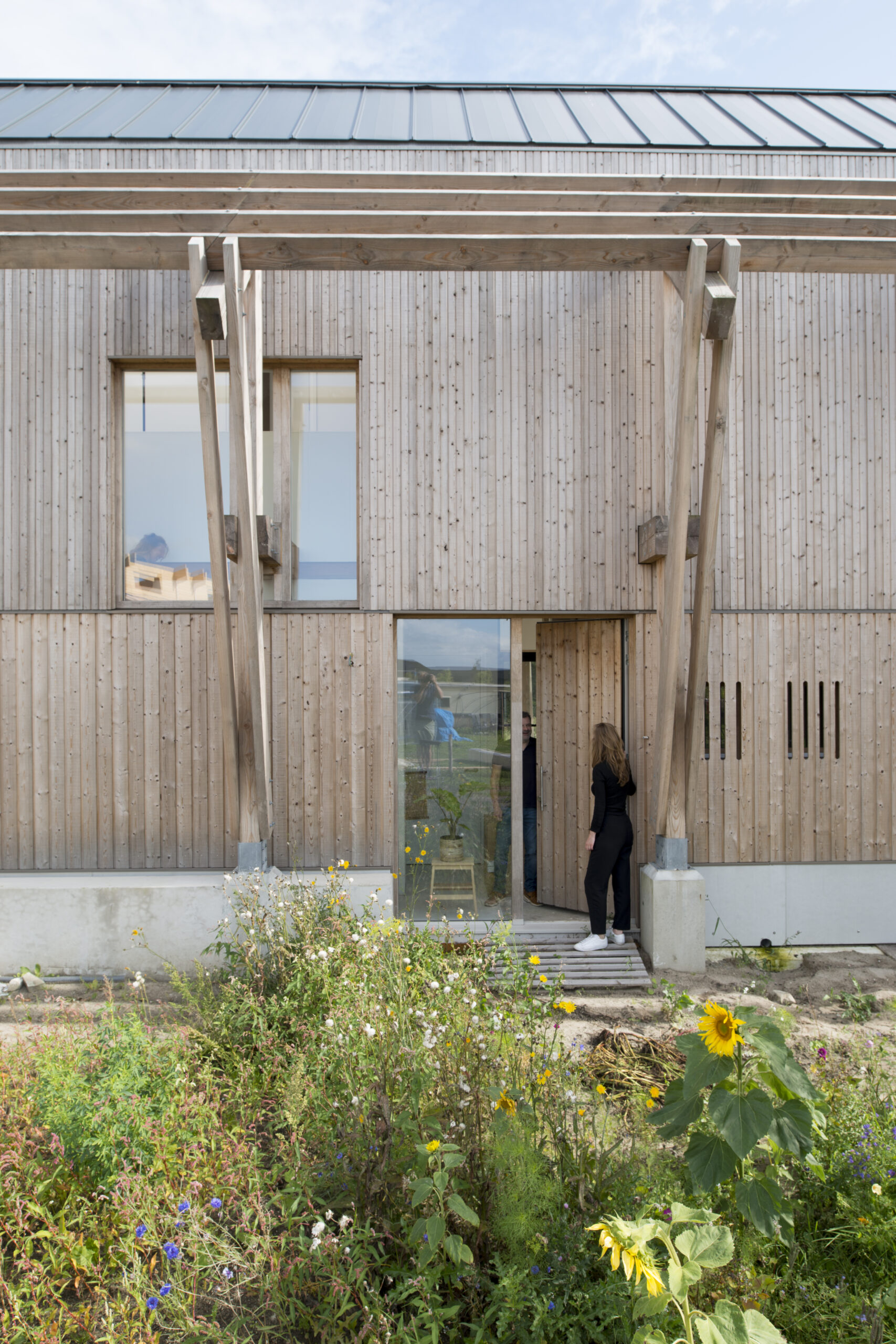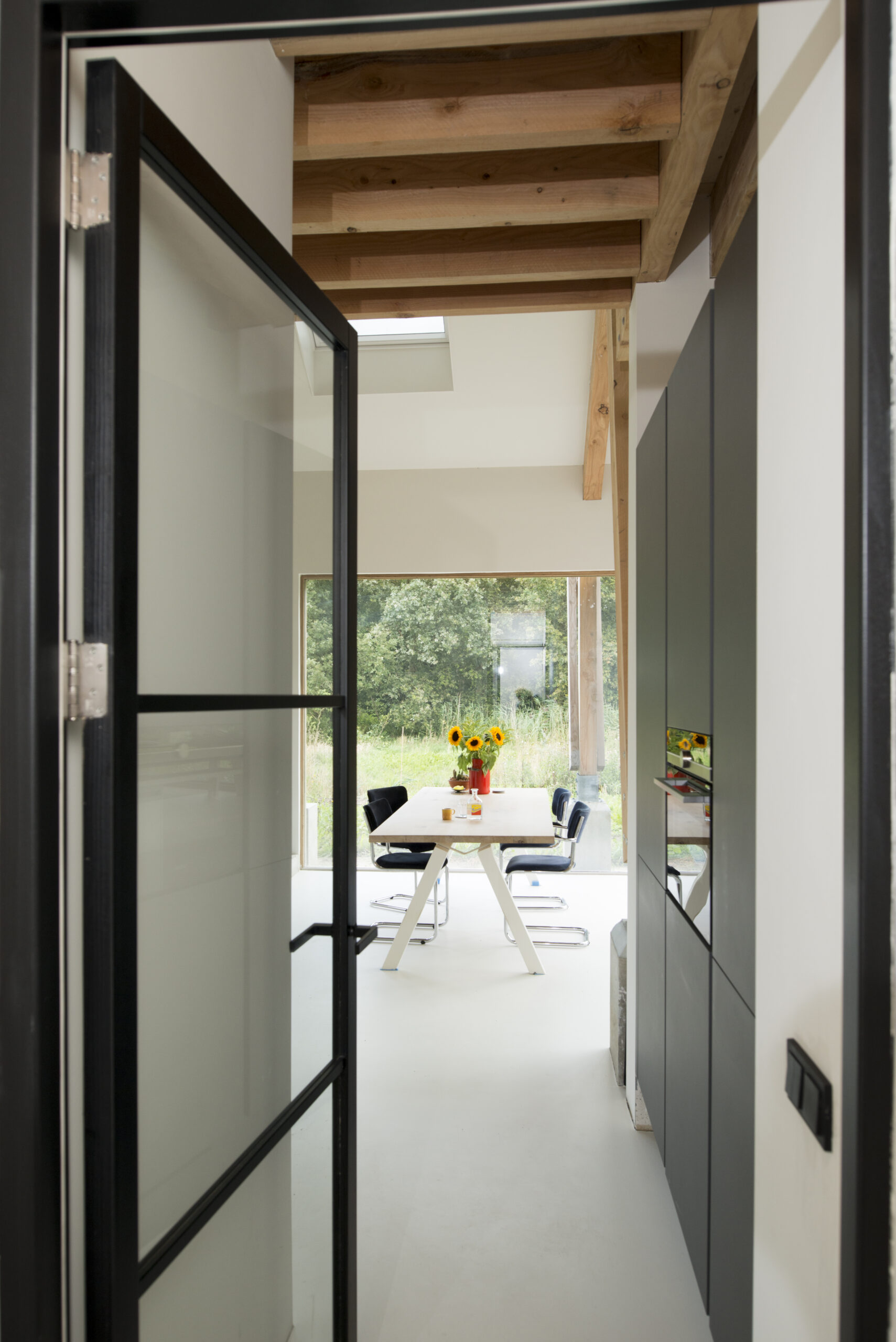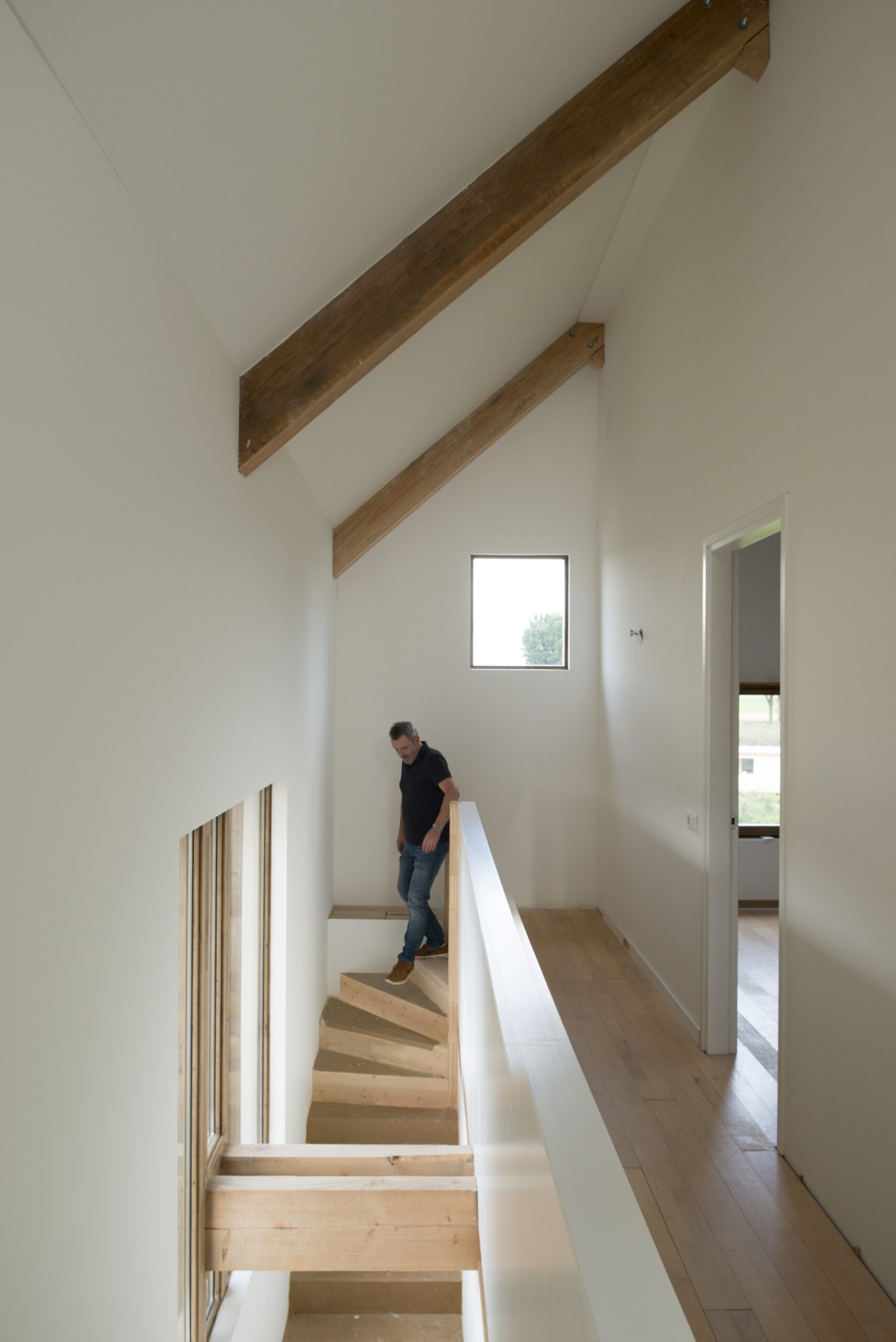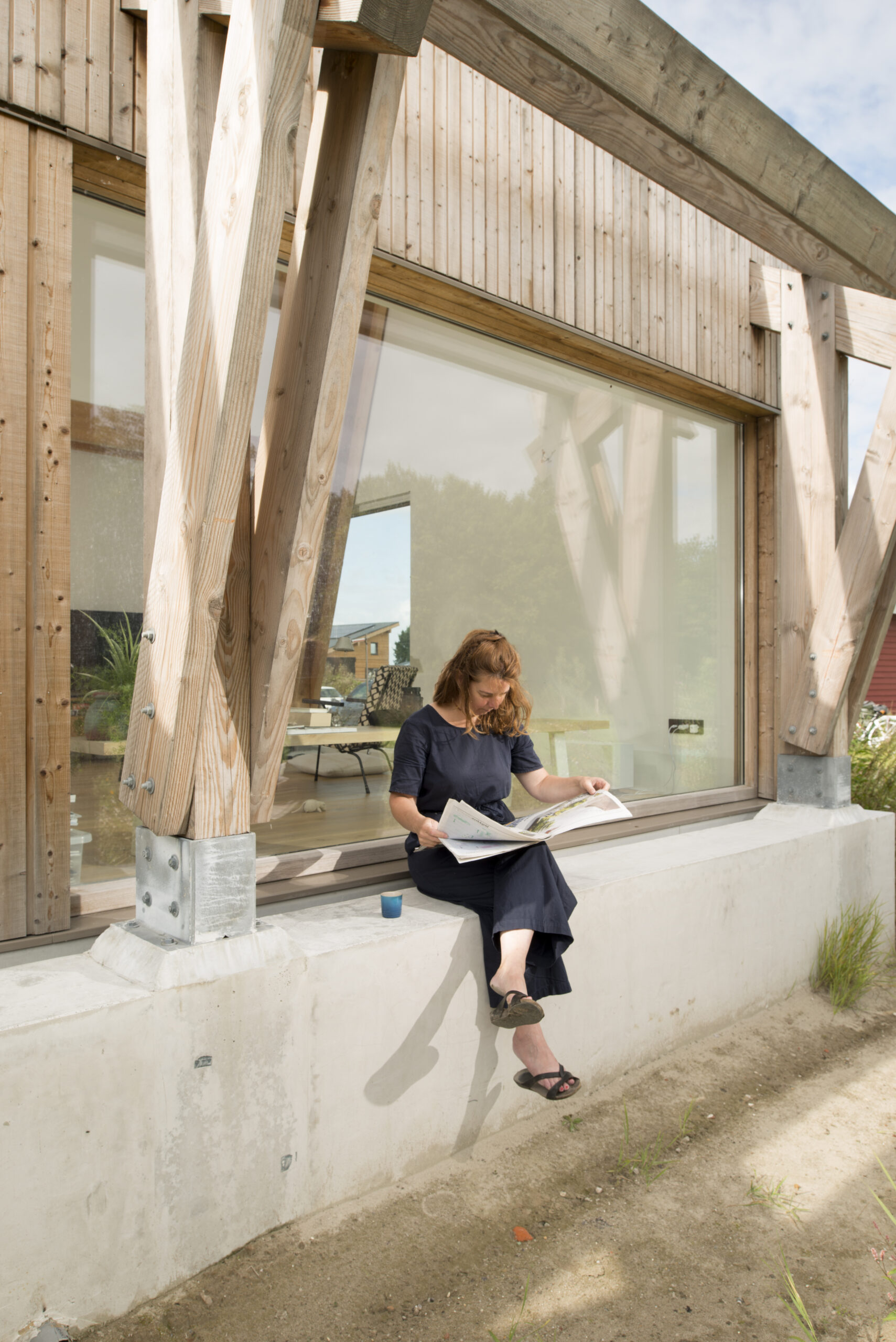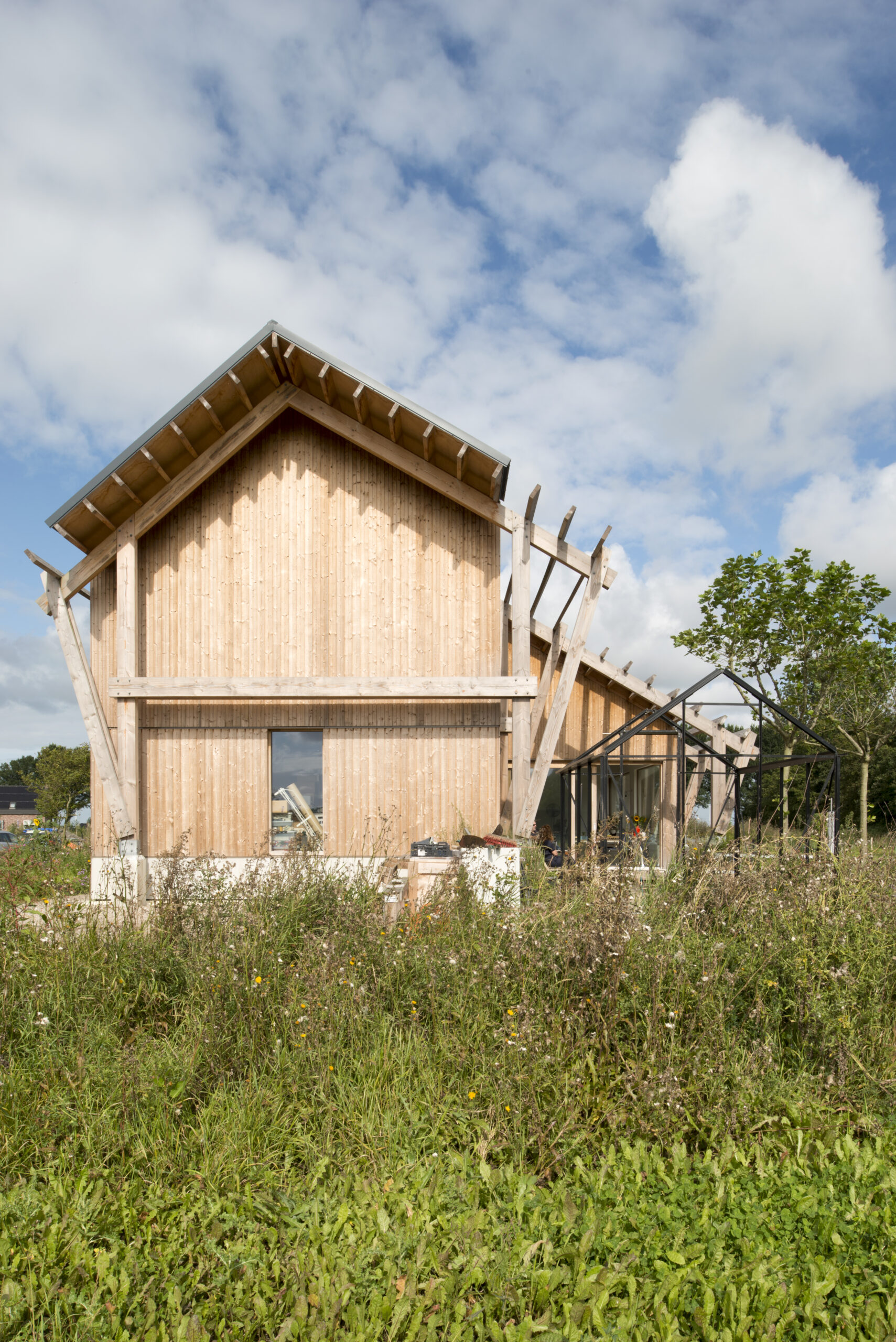 In the final design, an expressive supporting structure of six wood trusses gives rhythm and character to the house. The trusses which support the upper floor and roof are visible both inside and outside the structure. The wood façades on a concrete base lie within the framework of the trusses, which forms a large overhang. The overhang acts as an awning and forms a porch that keeps the entry dry.
Added Value
The residents contributed directly to the design and were closely involved in all the decision making.  This meant that their priorities drove the collaborative process, which produced a deeply personal home, connected to the natural environment.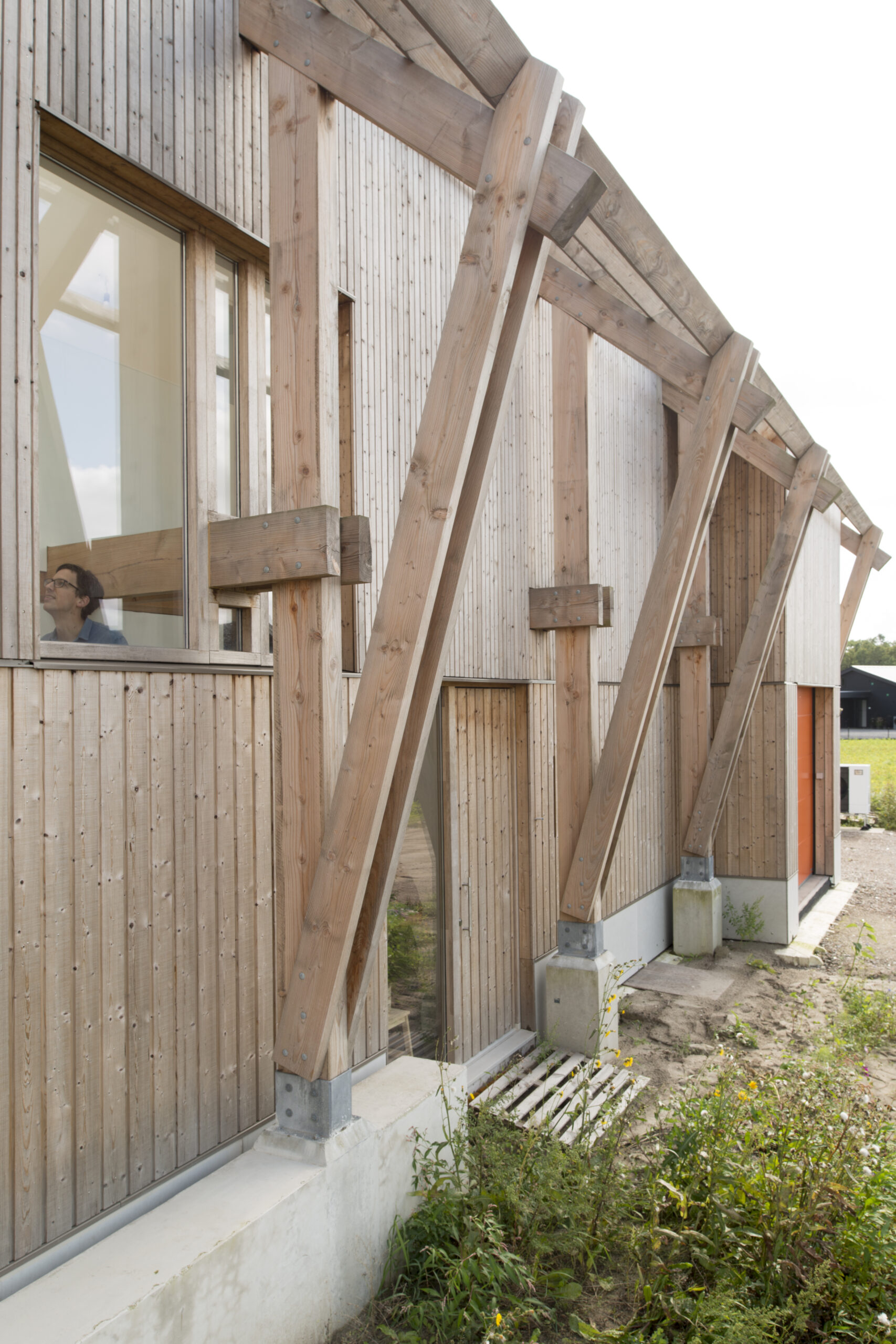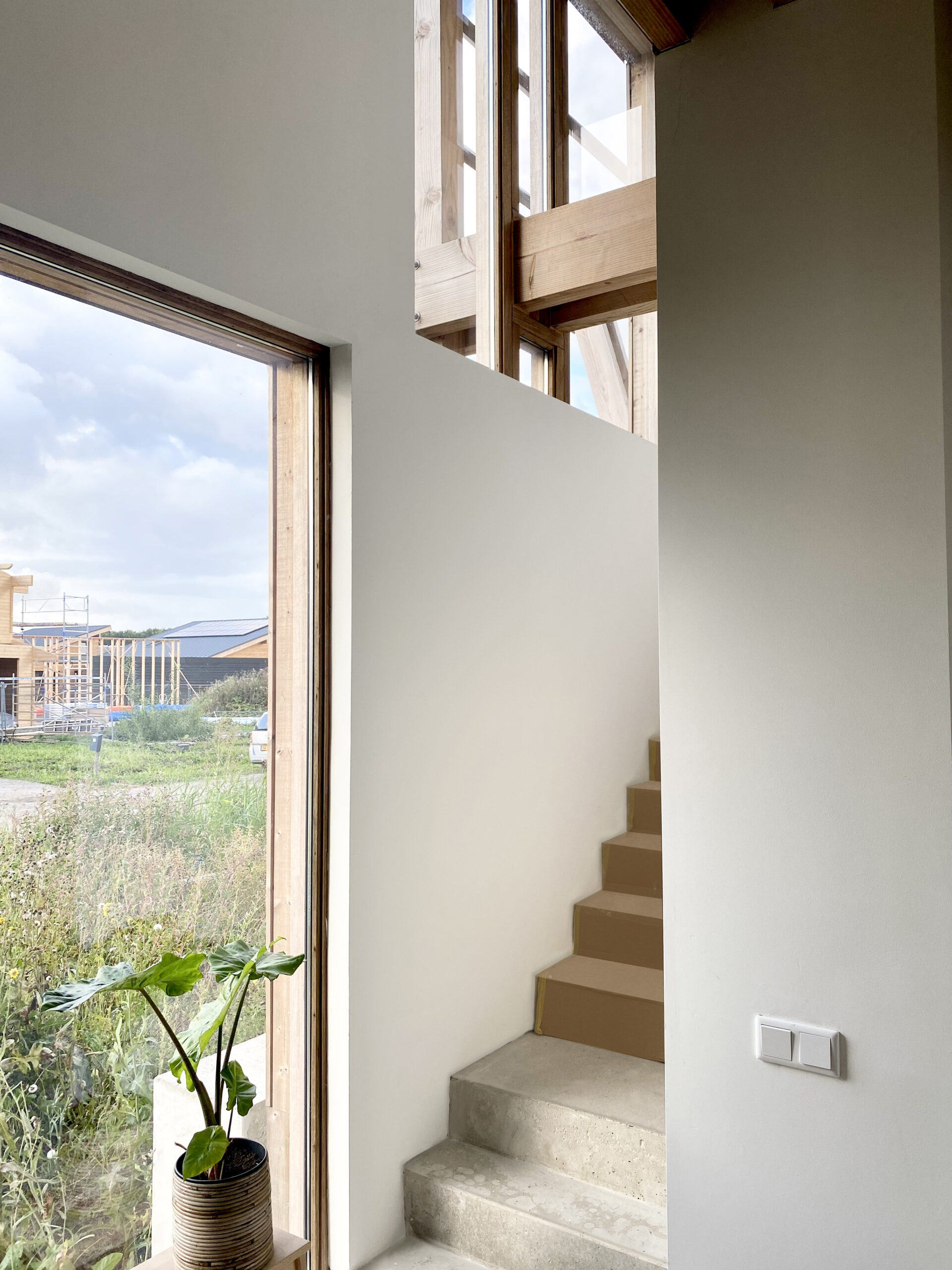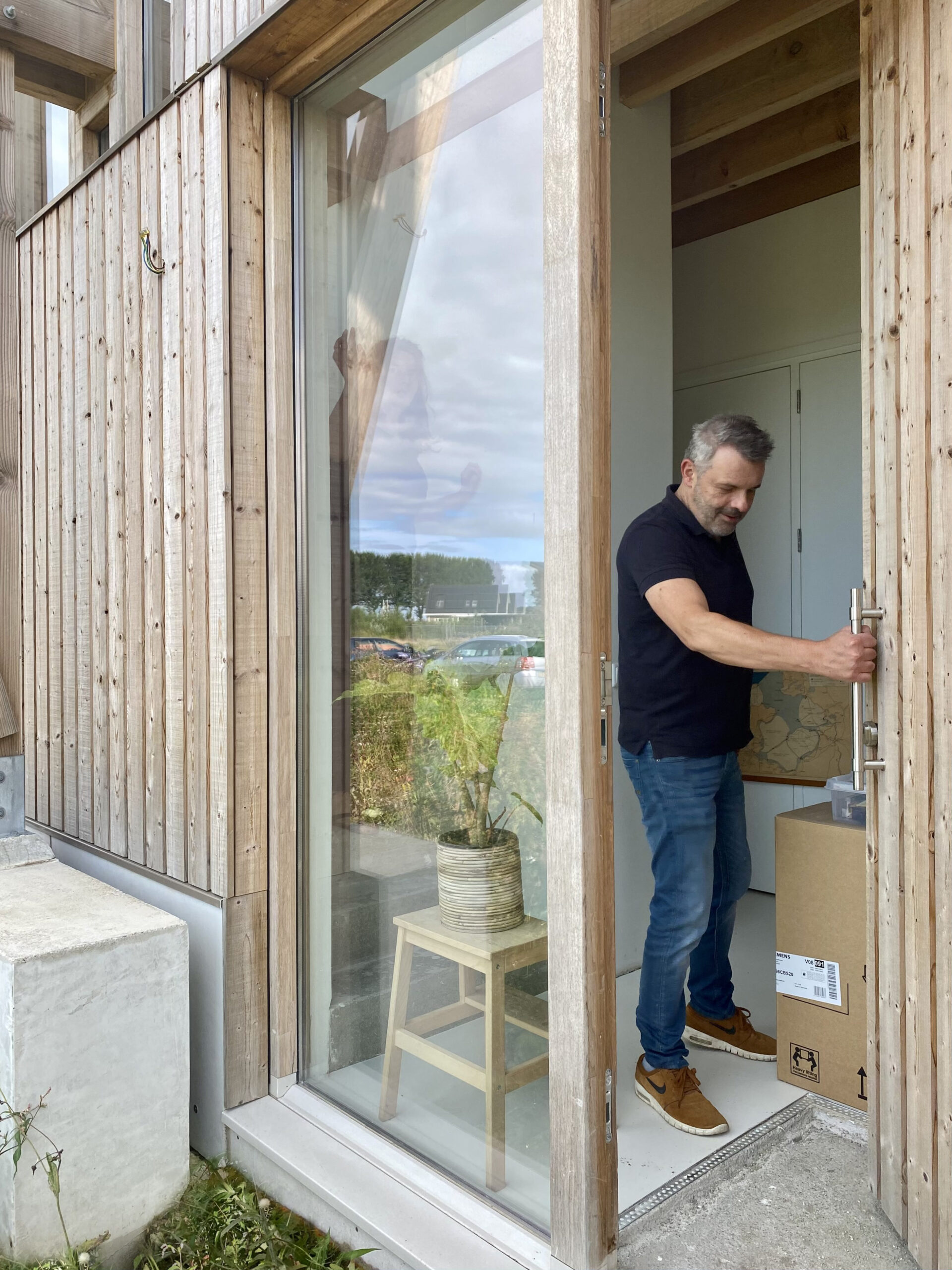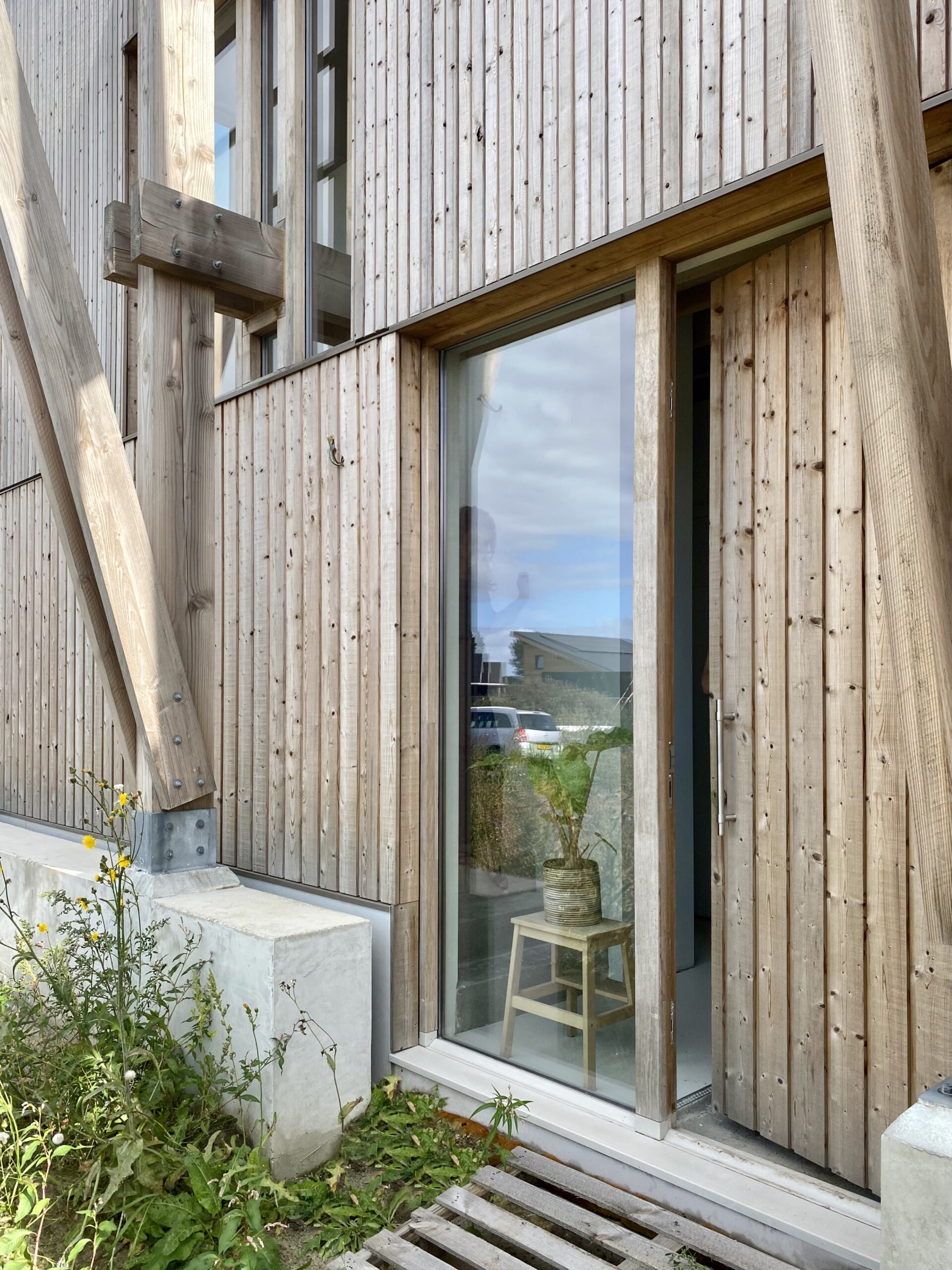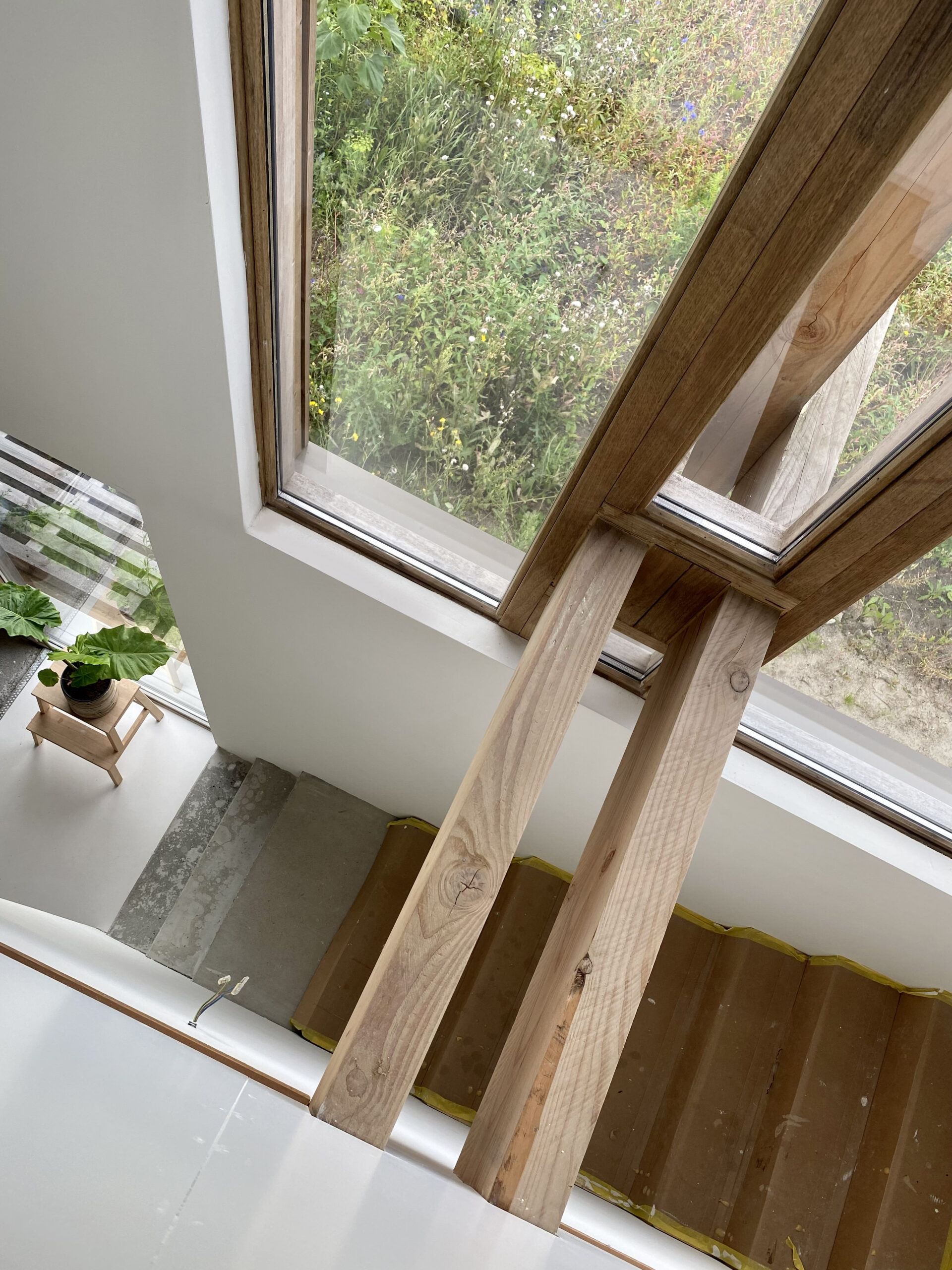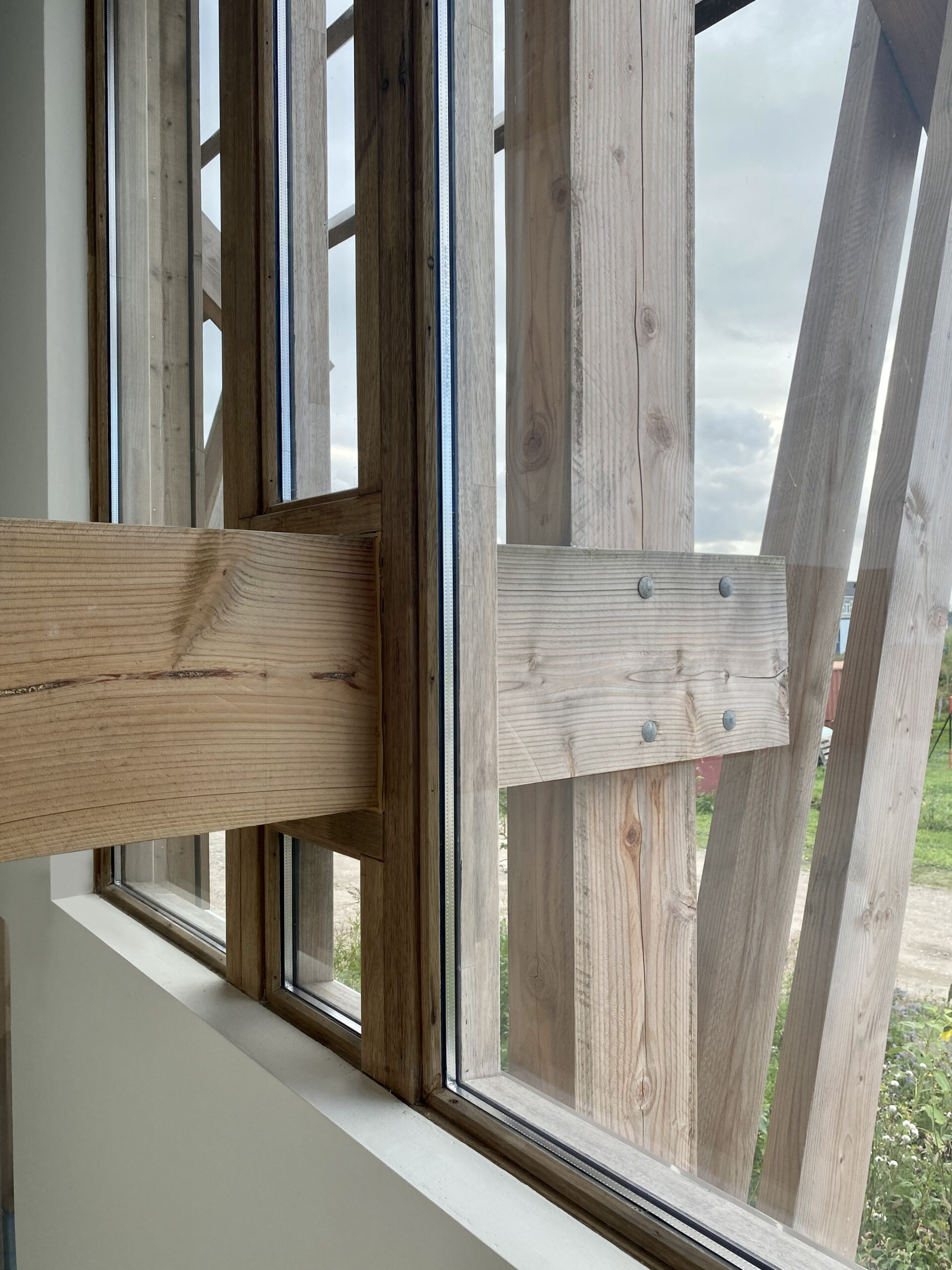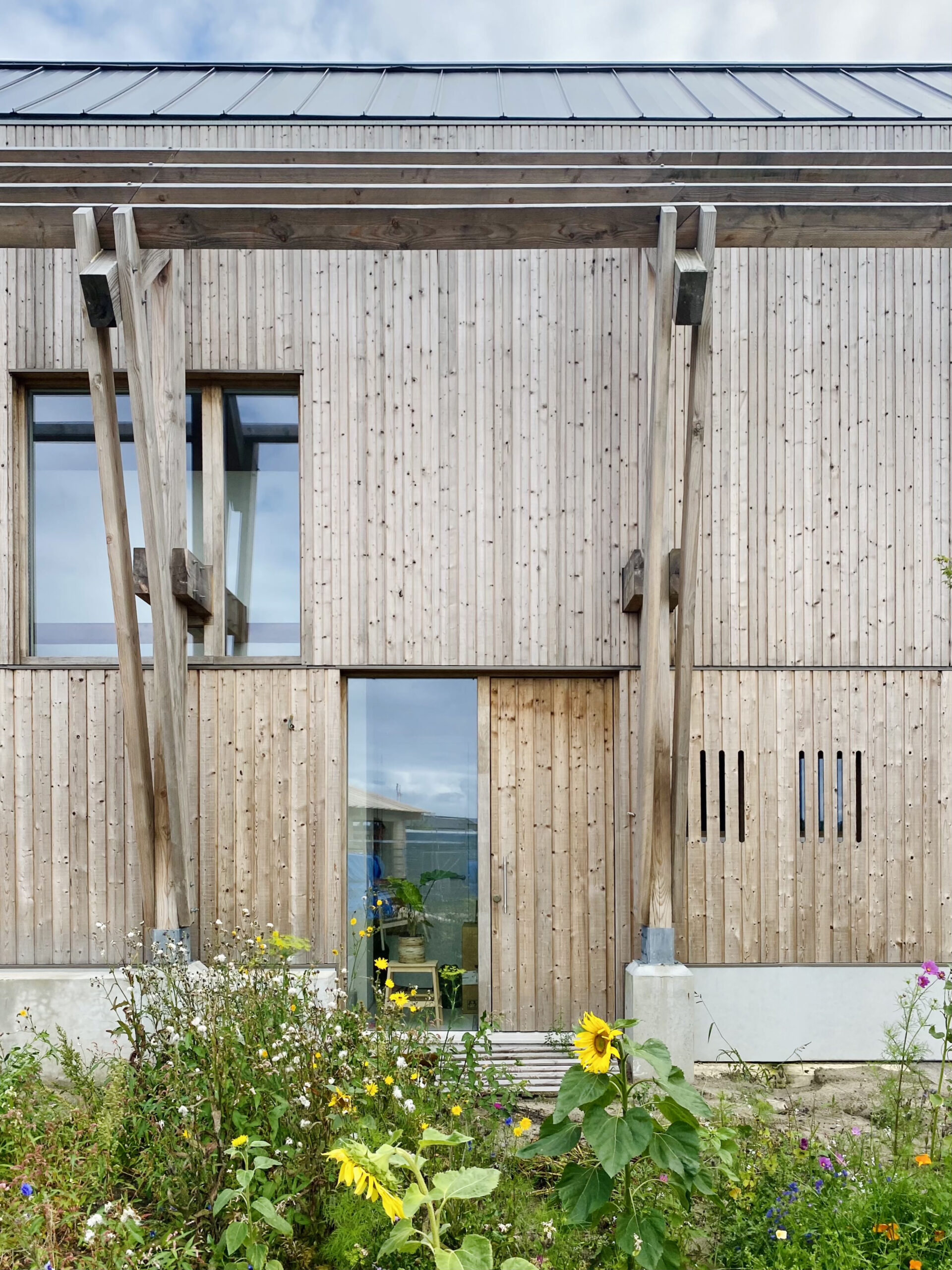 Related to
Wooden House Oosterwold
Projects, news and articles related to Wood House in Oosterwold.
Project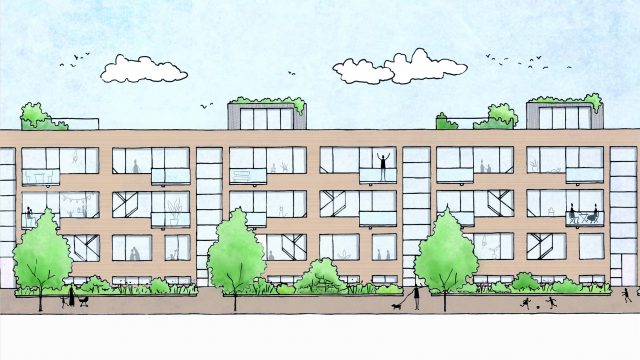 Project